Worm farming is fun and rewarding!
Do you know the 13 biggest Worm composting benefits?
----------

"There are many Worm composting benefits you can expect when you start to recycle with earthworms!" Firstly it is a really easy way to recycle organic waste products.
In fact it is much simpler than the traditional aerobic composting process and offers plenty of reasons why you should become a worm farmer! If you care for the environment, love your garden and enjoy growing your own fruit and vegetables you should not hesitate to get your first worm farm.

It is fun and the rewards are plenty Below you will find a list of good reasons why you should convert your kitchen- and garden waste into nutrient rich organic fertilizers.
----------

Check out some of the Worm composting benefits below…
It reduces valuable organic materials being dumped and left to rot anaerobically on landfill sites, possibly contaminating fresh water and producing greenhouse gases 

It requires very little space

It does not produce bad smells.

It does not produce greenhouse gases

It can be done outdoors and indoors.

It can process organic waste in a short time

It saves you money on fertilizers, soil conditioners and pesticides

It produces Worm Tea (liquid worm castings) which is both a natural pest repellent and organic fertilizer
It produces Worm Castings which are amongst the best organic fertilizers known to man
It produces a surplus of earthworms or

co

mpost worms

which can improve your garden's soil in many ways

It produces a continues supply of big fat fishing worms

It takes less than 10 minutes of maintenance per week

It can be easily turned into a

profitable worm composting business.
The points listed above are just some of the compelling reasons why more and more people are getting hooked by the humble earthworm.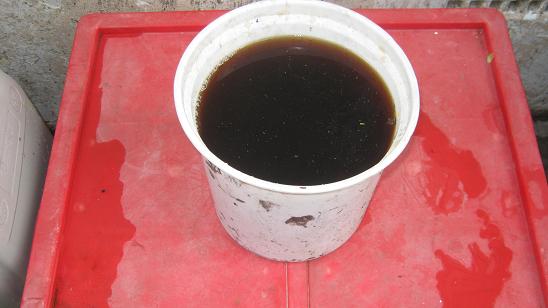 A bucket of fresh worm tea can be used as plant food and as a natural pesticide.
Worm composting benefits
----------

I've run my first worm business for more than 13 years and during that time I came across people from all walks of life who wanted to start worm composting.
Many clients just wanted to use the compost worms as high protein food source for their animals!
We sold worms to...
Breeders of birds of pray

Fish keepers (Aquarium and Pond fish)

Toad and frog owners

The owner of an exotic monkey.
One of the possibly biggest worm composting benefits is the fact that it makes a contribution for a better environment.
Many environmental conscious people started their own worm bin to reduce their carbon footprint, reduce the pressure on landfill sites and assist in the fight against global warming.
----------

Unfortunately millions of tons of wet waste are still dumped on landfill sites where they decompose airless and produce methane gas that is contributing to global warming.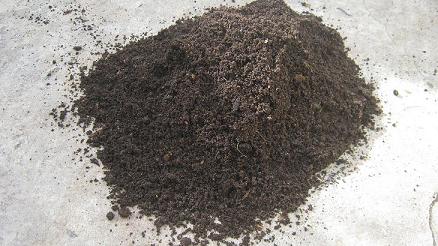 A pile of fresh worm castings.
Gardeners all over the world use Worm castings produced in their worm bins to grow the most beautiful flowers, healthiest fruit and vegetables and the greenest lawns you can imagine.
----------

We have supplied many senior citizens with small worm farms

who use them to produce nutrient rich plant food to give to their indoor plants and generate a little income on the side!
Many children love worms and are learning as young citizens about the benefits worm farming can bring to themselves and the environment.
The list goes on and on…
----------

If you have any questions you can post them in the form below and we will answer them asap!
----------
Worms fight against climate change
----------

Return from "worm composting benefits" to the "worm-composting-help" home page!
----------
----------
Get worm farms from SA Worm Farms


For questions or suggestions please contact us through the form below!
Your Questions about worm composting?
Do you have any questions or suggestions about worm composting?

This is the place where you can interact with us and other worm composting friends!
What Other Visitors Have Said
Click below to see contributions from other visitors to this page...