Worm composting is simple
Learn all you need to know to become a successful worm farmer…
Worm composting also known as worm farming has continually gained popularity in recent years! It is a simple but effective way to 
convert organic materials that would usually be dumped at landfill sites into nutrient rich soil conditioners with the help of compost worms. 
It is our intention to supply you on our web pages with all the information you need to become a successful worm farmer and recycle all your kitchen waste and garden scraps. Having recycled all our kitchen scraps and those of many other households for many years now we are totally sold out to the concept of worm farming.

---
What is worm composting
---
Find out about the tremendous benefit's earthworms and worm farming can have for your garden soil, plants and the environment!
You might ask yourself...
What kind of

worms

must I use ?
---
---
---
These are just a few of the questions I regularly hear from people new to the wonderful world of worm composting!

After many years of running a worm farming business I am creating this website to assist everyone who wants to start recycling organic waste with the help of earthworms or compost worms!
---
---
If you have a question about worm farming that has not been covered on our website yet, please forward it to us we will do our best to answer it for you!
Worm composting can be fun and has a positive impact on the environment.
Worms recycle organic waste and convert it into nutrient rich worm castings and worm tea.
---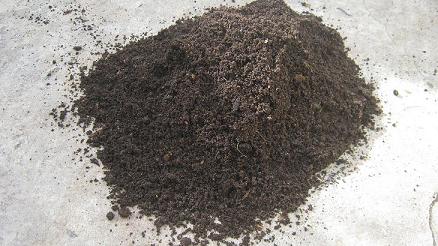 Fresh worm castings are a fantastic organic fertilizer
---
Worm castings and worm tea are amongst the best soil conditioners and organic fertilizers known to man.
They improve soil structure and act as natural pesticides.
Many keen fishermen grow earthworms in worm bins and use them as fishing worms to hook their favorite freshwater fish.
---
---
Vermiculture is used by many avid gardeners to replace or complement traditional composting. It is a low maintenance, easy process, and produces an excellent plant food that will slowly release its nutrients to flowers, trees or vegetables.
---
---
Are you tired of rotting, stinking dog poop in your garden or dust bin ?
Use compost worms to recycle your best friend's droppings and use the finished worm castings to improve your lawn or flower beds !
---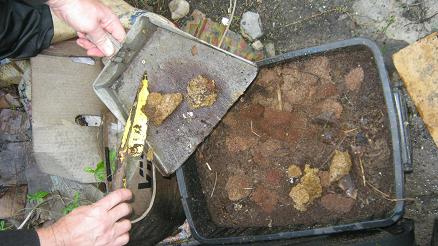 Compost worms convert dog poop into plant food.
---
Follow the simple rules and have fun as a worm farmer! Boy or girl, young or old, hobby gardener or large scale farmer the list of people that are getting hooked by the "worm" is growing rapidly and turning into a global movement!
----------

"Start worm composting as a hobby and turn it later into a profitable business."  
In my book "How to start a profitable worm business on a shoestring budget" I share all you need to know to make money with earthworms. 
 ----------
No matter what your reasons are to start composting with worms, just as a hobby or
with the intention to create an income... It is my goal to help you enjoy the road ahead and become a successful worm farmer!
So good luck and Happy Worming!
---
---
---
---
---
---
----------
-----------
-----------
---------
Natural way to clean a clogged drain
----------
For questions or suggestions please contact us!
----------
Worm Farming a good Green business idea
-----------
10 reasons to start a worm farm
------------
-----------
-----------
-----------
-----------
---
---
Your Questions about worm composting?
Do you have any questions or suggestions about worm composting?

This is the place where you can interact with us and other worm composting friends!
What Other Visitors Have Said
Click below to see contributions from other visitors to this page...